Did someone forget to wear their undergarments?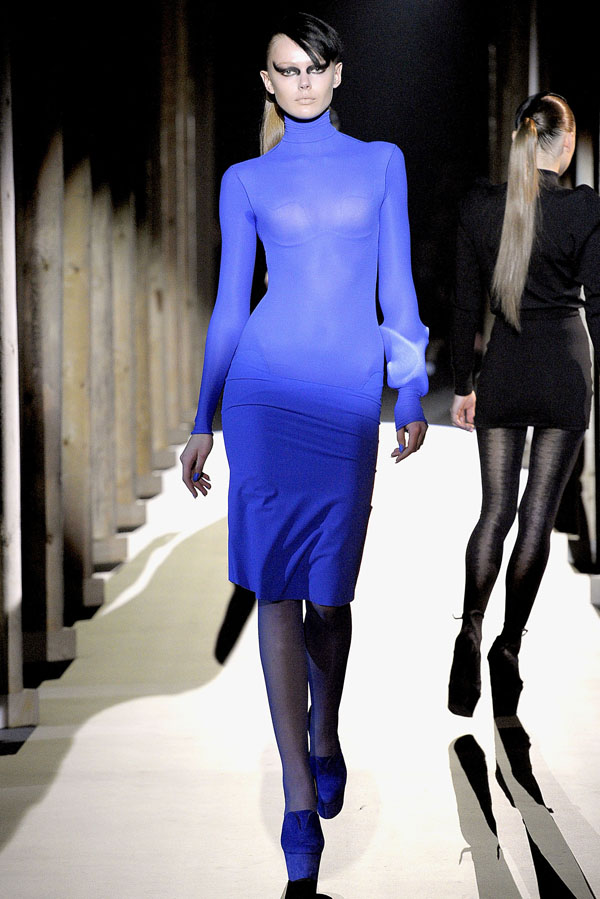 From MUGLERS's Fall 2011 Collection
Nicola Formichetti has been Lady Gaga's Stylist or better said Fashion Director early on in her career and is to thank for some of her outrageous appearances. He was recently appointed Creative Director at the Fashion House Thierry Mugler and the question does arise, whether he is inspired by Gaga or Gaga is inspired by him? Because the similarity in styles is rather striking. In an interview with Vogue, she was asked about her relationship with him and she answered:

"Our relationship does have some influence on the show, but I don't want to take any credit for it. Nicola is fashion. He's the most remarkable man."
It sure is a collaboration that has many thinking what would come after the "Judas" video.